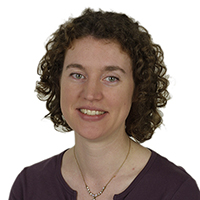 If a trip to the Moon sounds daunting, why not take a deep breath and explore the deep seas instead: hydrothermal vents and cold seeps?
The more we find out about these and other marine environments, the clearer it becomes that they are extremely vulnerable, as Jean-Luc Solandt explains. The damage that we can cause to our oceans has become all too obvious, as specialists battle with the oil spill in the Gulf of Mexico. With some of the activities described by Astrid Kaiser, primary-school children too can investigate how best to treat oil spills.
This and all our other articles are intended to be used by our readers – so we were delighted to hear about a teaching unit based on our article about a potential treatment for obesity.
Before they reach the market, however, all medical treatments need to be thoroughly tested in clinical trials, as Sarah Garner and Rachel Thomas explain. Of the many therapies tested, cancer treatments seem to get the most headlines – but how much do we really know about this disease? Over the past few years, it has become clear that genes play a significant role in the development and growth of many tumours. Now, with the aid of some real genomic data, your students can search for mutations that can cause cancer.
After someone is diagnosed with cancer, fast action is crucial – as it is for the victims of accidents. Anne Weaver, a flying doctor with London's Air Ambulance, knows that only too well, as she describes in our feature article.
Louis Palmer is also no stranger to speed; the organiser of the Zero Emissions Race was the first person to tour the world in a solar car. Cars can provide inspiration closer to home, too: Nick Poynter's students learned to think scientifically as they competed to build the fastest car, whereas Rudolf Ziegelbecker's students designed an award-winning gyro-car.
As a teacher, you will have your own ideas about what works well in the classroom – so why not join our referee panel, helping us decide which articles to publish? We welcome the involvement of both primary- and secondary-school teachers in Europe; see: http://www.scienceinschool.org/review-articles
Finally, don't forget to visit our website and browse the online-only articles, the events list, and our new 'science in the media' section, and remember – your feedback is important to us!
---
Download