Keeping science engaging: Online resources for students during COVID-19 Inspire article
The COVID-19 pandemic has placed science and research into the spotlight. Whilst there has been a huge amount of science in the news, physical restrictions have made it impossible for students to visit science institutions. To enable students to keep exploring science virtually, the Science in…
This year has certainly seen some major changes to the way we live, and it's still unclear how long-lasting some of these could be. As schools get to grips with safety measures for staff and pupils, scientific advances are constantly shedding light on how COVID-19 spreads and why it affects different people in such a variety of ways.
As scientists around the world engage with the pandemic, the Science in School partners have been busy making sure students can continue to explore science virtually.
Whilst public visits to exhibitions, laboratories and visitor centres have been made impossible, there's been plenty of activity online to keep students engaged with science, whatever their particular area of interest might be.
Here is just a small selection of activities that Science in School institutions have been providing whilst students are at home.
Starting at CERNw1, where students are now able to tour one of the world's most famous science experiments entirely from home. What's more, they are able to do so through the incredibly popular video game Minecraft. With more than 100 million copies sold, Minecraft allows users to create, share, and explore virtual words. Now students in the UK, supported by CERN and the Universities of Oxford and Birmingham have created an incredible 3D interactive replica of CERN. It's complete with the buildings, beamline tunnels, and the ATLAS Experiment as a centrepiece. It can be explored from anywhere, which makes it a perfect way of getting to know CERN's work regardless of the pandemic situation.
ATLAS
For female school students thinking about their next steps towards a career in science, XFELw2 has published an article that could help offer some guidance and encouragement. Here you can read about one student who is currently studying physics at university, thanks to a visit to the XFEL site. Whilst the pandemic prevented Girls' Day from going ahead this year, this interview makes it clear just how useful and valuable an insight into scientific organisations can be for those deciding on their path ahead.
As Europe's leading fundamental research institution for the life sciences, EMBLw3 has had an incredibly busy 2020, assisting with the coronavirus response. Older students and teachers interested in learning more about the Laboratory's efforts to understand the virus can follow this link and see the full overview of all the work that has been undertaken. It's a fantastic resource for older students, showing the vast range of experiments that are needed to better understand COVID-19, and how laboratories have managed to keep working during the pandemic.
Just like researchers at EMBL, XFEL scientists, have also been busy engaging with the COVID-19. In this update from XFEL, scientist Kristina Lorenzen talks about the virus-related research being undertaken at the facility. Despite the limitations caused by physical restrictions, Kristina explains how they were able to keep running experiments and what the next steps will be. Older students may be interested to learn about the massive amounts of work that go into identifying drugs that could help in the battle against COVID-19.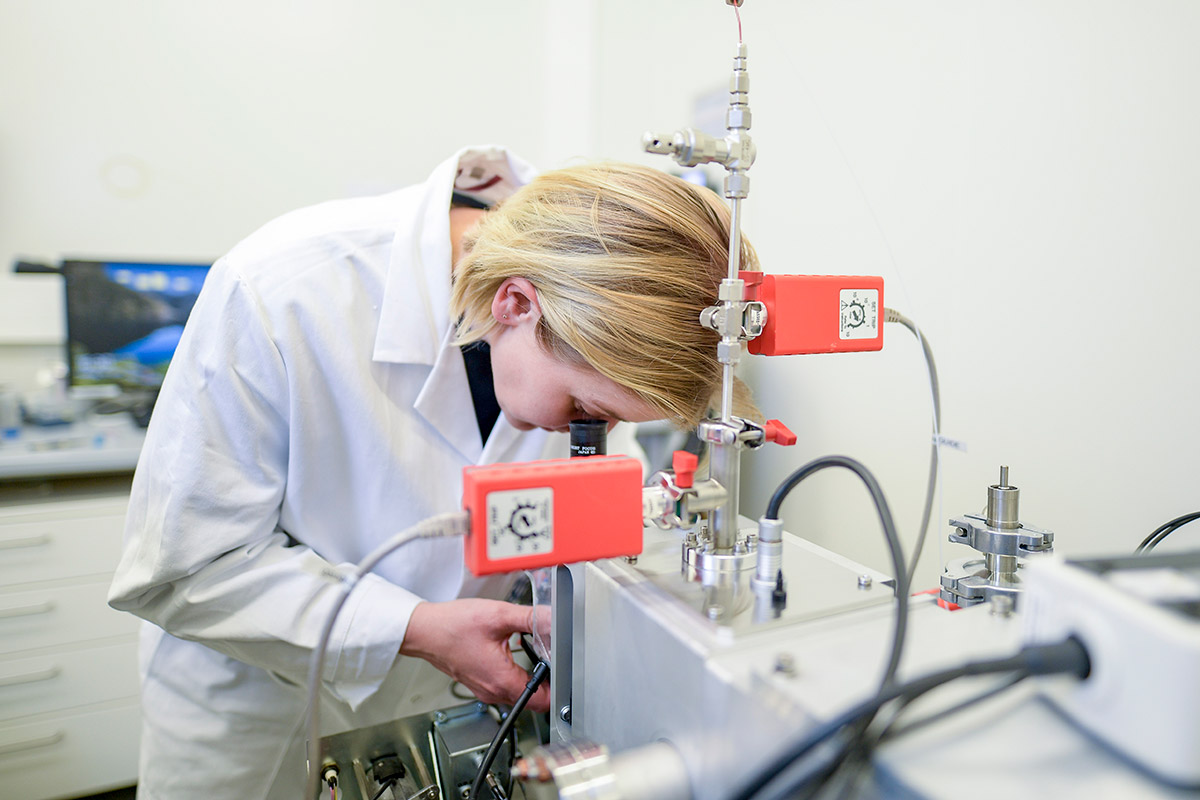 Looking ahead there are also a number of online events aimed at students who want to broaden their interest in science. One fantastic resource is the EMBL Insight Lecture seriesw4, which is intended for secondary school students from the age of 15 and upwards. The next lecture will be delivered by EMBL Senior Scientist and Director Prof. Matthias Hentze. It will give students the chance to immerse themselves in the world of RNA – the lesser known sister of DNA. Prof. Henze will be sharing some of the newly discovered functions of RNA, elements of which are so new they haven't even made it into the textbooks yet! Students can join this year's lecture by registering using this online form. Those attending will also get the chance to ask questions via Skype and on Twitter using #EMBLinsight.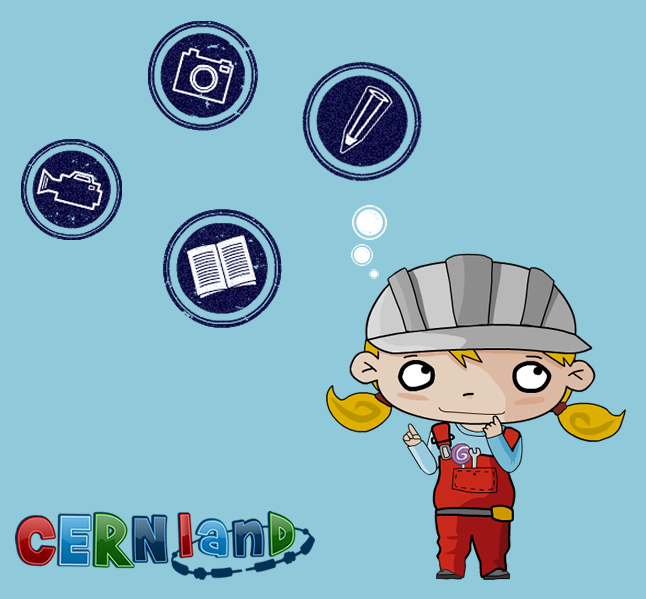 Whilst the summer holiday this year probably didn't meet everyone's hopes, some Science in Schools partners have also been working at more relaxed ways of getting students involved in their work. Whilst it's not possible to visit CERN, it is possible to visit CERNLAND! This virtual theme park has offered students the chance to experience games, multimedia applications, as well as films, all in exploration of the work of CERN and its site.
Over at the XFEL, it is now possible to take a tour of the site and experience some incredible 3D photography. This tool allows you to work your way through parts of the XFEL site, exploring different areas of scientific instruments, including the rooms where engineers and scientists are able to control how the electron beam is produced and accelerated.
And finally, here's a drawing exercise provided by CERN, all about the work of the Large Hardon Collider. Using this game students have been able to track particles just like physicists do in their efforts to understand collisions. This tool provides simplified collisions, ready for students to analyse, and maybe even find the famous Higgs boson!
The Science in School team is committed to developing more online materials to support teachers through the pandemic and beyond. Whilst 2020 has affected our efforts to provide more regular updates, it has also highlighted the importance of quality online tools and exercises, to ensure students of all levels are supported and stimulated throughout their scientific education.
---
Web References
Resources
For an overview of ELLS virtual resources, see:
Institutions



License